One year of full-scale war against Ukraine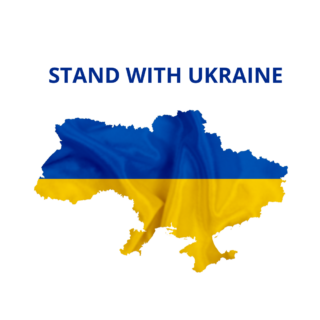 One year ago, on February 24, 2022, Ukraine faced a full-scale invasion by the Russian Federation. In response to this aggression, Ukraine and Ukrainians demonstrate courage and determination in their fight for freedom and their desire to live in an independent country with European values. Unfortunately, this battle for the future of Ukraine comes at a great cost, one that includes human lives, broken destinies and real tragedies.
At the same time, this war demonstrates that Ukrainians are not alone in their fight for peace, freedom and independence. Different actors provide support for Ukraine in various fields. In its turn, since the beginning of this brutal war, the FAU family has shown and demonstrated its solidarity with Ukraine and reach out to offer support for all those affected: Ukrainian students, researchers, lecturers, and members of staff both at our partner universities in Ukraine and at FAU. More than 100 Ukrainian students are currently enrolled at FAU and more than 25 Ukrainian scholars are now working at FAU chairs to continue their academic career supported by various funding partners. Furthermore, more than 100 Ukrainian citizens are attending FAU's language courses in Nuremberg and Erlangen.
In July 2022, the KNU-FAU Alliance between the Taras Shevchenko National University of Kyiv (KNU) and Friedrich-Alexander-Universität Erlangen-Nürnberg (FAU) was formed. The alliance gave impetus to close cooperation with over 6 Ukrainian universities, including displaced ones, in the framework of FAU's PACT4Ukraine project founded by Stiftung für Innovation in der Hochschullehre (STIL). The project's activities are entirely oriented on supporting Ukrainian universities, scholars, and students as well as establishing an academic corridor in teaching and learning for Ukraine. In January 2023, in the framework of the PACT4Ukraine project, FAU distributed about 450 books to Ukrainian universities as humanitarian aid. We can confidently declare that our efforts in supporting the Ukrainian educational system are just gaining momentum.
Today, we would like to emphasize our continued support for all citizens of Ukraine in general and the academic community in particular. The strength is in unity and the victory is in mutual efforts.