FAU hosted 3-day international seminar on "HEI Management Practices in Times of Crisis" in cooperation with Ukrainian partner universities
From 25 to 27 October 2023, FAU hosted the international seminar "HEI Management Practices in Times of Crisis" for 6 Ukrainian partner universities in Erlangen as part of the PACT4Ukraine project and cooperation with Bavarian Academic Center for Central, Eastern and Southeastern Europe (BAYHOST).
Representatives from Taras Shevchenko National University of Kyiv, Kherson State University (displaced), Simon Kuznets Kharkiv National University of Economics, Odesa I.I. Mechnikov National University, State University of Trade and Economics and Kyiv National Economic University named after Vadym Hetman had the opportunity to get an overview of the academic landscape of FAU presented by Prof. Dr. Andreas Hirsch, Vice President People. During the session, in which Prof. Dr. Kathrin M. Möslein, Vice President Outreach, and Prof. Dr. Jürgen Kähler, Senior Professor of Economics, participated, representatives of Ukrainian universities also discussed possible ways of further cooperation and strengthening the Ukrainian education system, as well as solutions to the challenges of crisis management and displacement.
As part of the programme, Ukrainian partners visited FAU's Innovation in Learning Institute (ILI) and participated in a session on digital transformation and innovation in education, as well as took part in a roundtable on "Peculiarities of Joint Degree Inception and Quality Assessment in FAU Educational Programmes".
Based on the achieved results, the PACT4Ukraine project will continue its activities in order to find more effective and appropriate ways to create an academic corridor in teaching and learning for Ukrainian students, researchers and staff, to strengthen the Ukrainian higher education system and to reduce the risk of brain drain.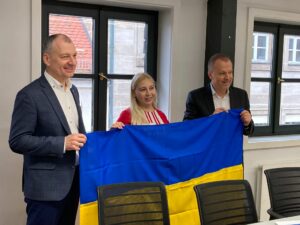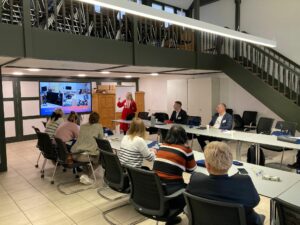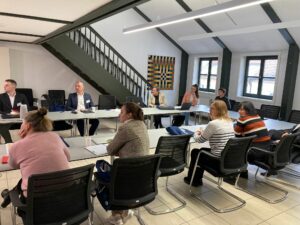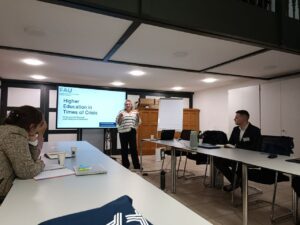 Supported by BAYHOST: